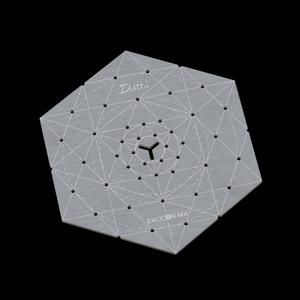 ddiin
Stainless Steel Cabinet Disc
Sale price Price $13.00 Regular price $13.00 Unit price / per
INCLUDE:


Material: Stainless Steel with Laser Marking
MX Disc cabinet and MX Disc offer a brand new experience to all users. It is your all-weather and all-design friend that you can put to use to explore your creative dimensions.
MX Disc cabinet also allows you to draw 3D cubes and various other shapes such as hexagons, pentagrams and equilateral triangles. Simply plot the vertices and join the dots, and you will have your perfect shapes drawn in no time.